FEATURED APPS AND THIRD-PARTY INTEGRATIONS
Integrate all the tools you use to run your trades business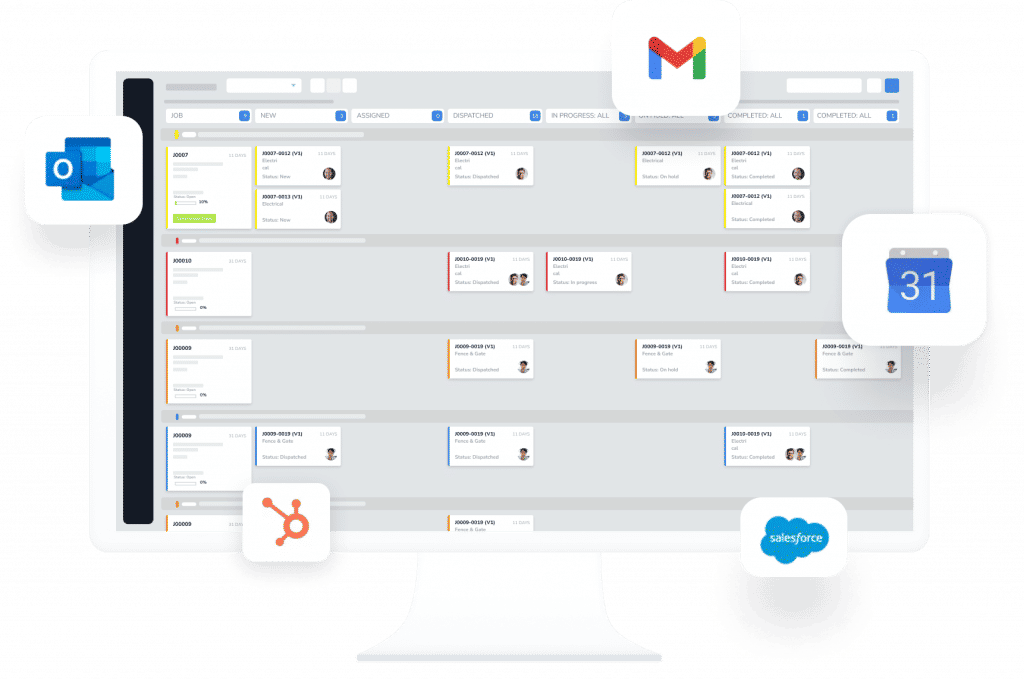 Explore WorkBuddy third-party integrations
Connect WorkBuddy with the tools you already use or choose from a wide range of third-party integrations to gain even greater functionality when and where your business needs it.
Streamline all your customer insights and business intelligence from inside WorkBuddy
Better track and manage all your customer relationships from inside the WorkBuddy platform
Automatically convert emails into action items to track and manage inside WorkBuddy
Manage your time more efficiently and stay up-to-date with all important deadlines.
Are you ready to connect WorkBuddy with your favourite software?