Job management software that's scalable with your growth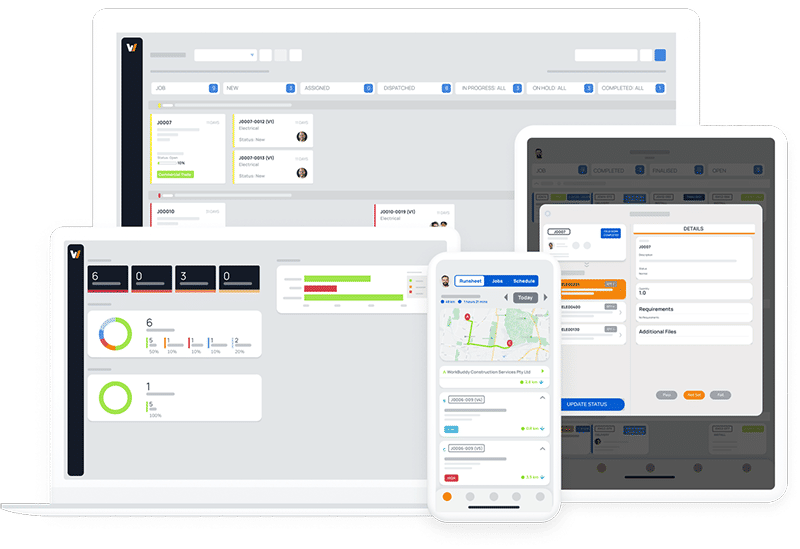 Let your jobs flow from beginning to end
Start your customer's journey on the right foot, add their details to WorkBuddy and get quoting.
It only takes minutes to add your customer's details, requirements and send a quote: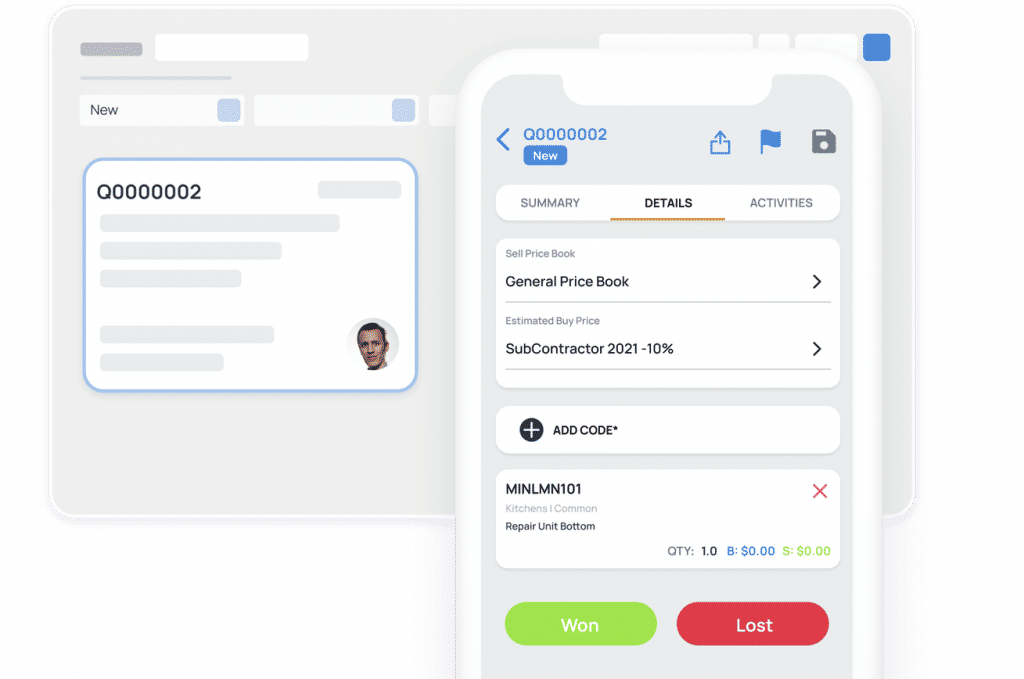 JOB SCHEDULING AND DISPATCH
Schedule and dispatch the right technician for the job.
With our drag and drop scheduler, you can easily allocate a job to your field workers or contractors.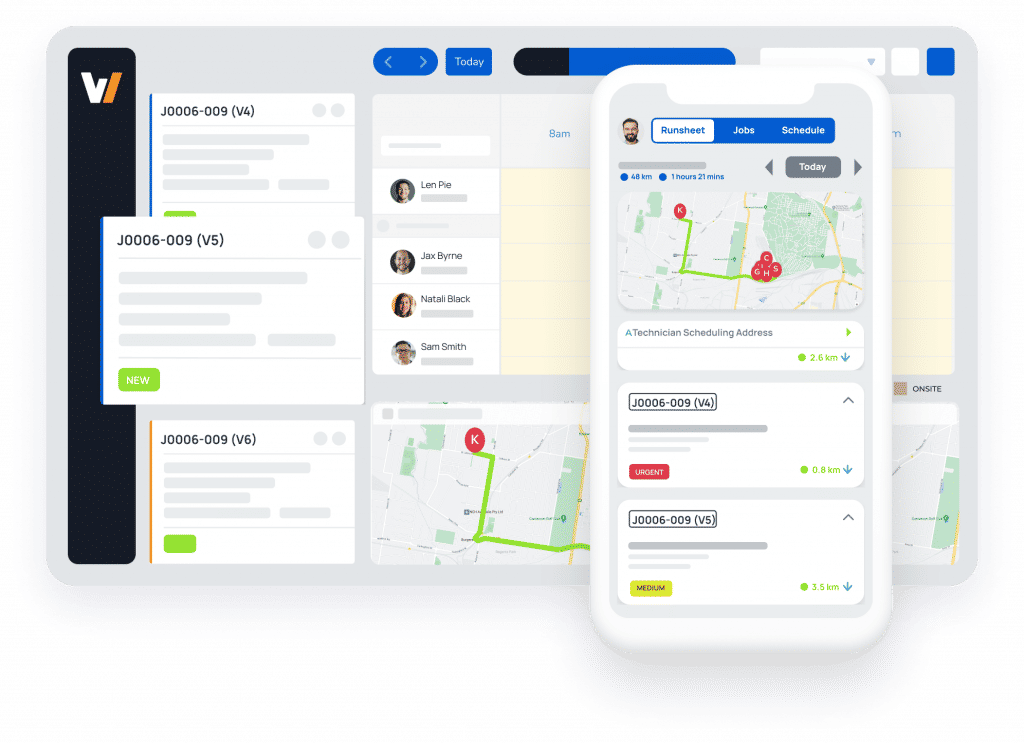 JOB TRACKING AND COMPLETION
Track and record every detail on the job.
Know the status of the job, follow task list procedures and record evidence of tasks completed.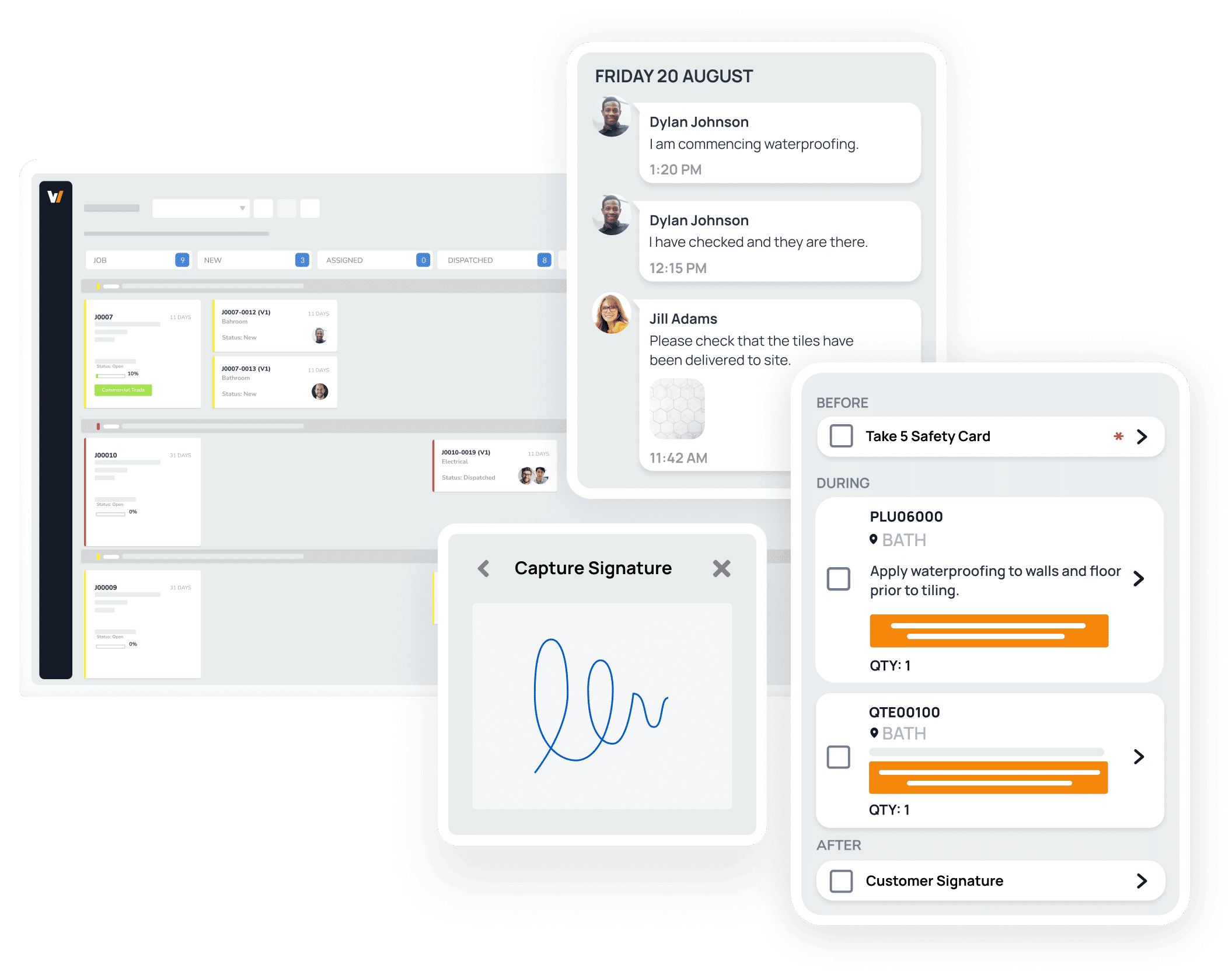 Create and send invoices on the go.
It's never been easier to get paid. Once all the necessary job tasks are completed, send an invoice to get paid.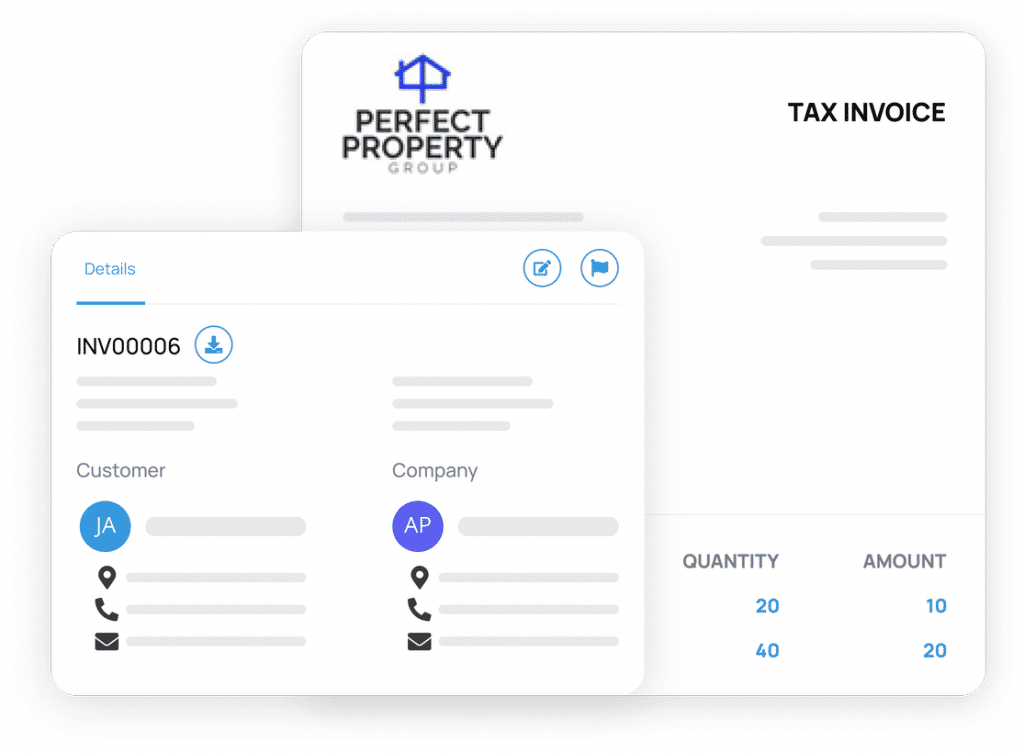 Take your operations to the next level with our advanced job management features
Customise your job board and view jobs the way you like it
Focus on the jobs that matter and control who on your team gets access.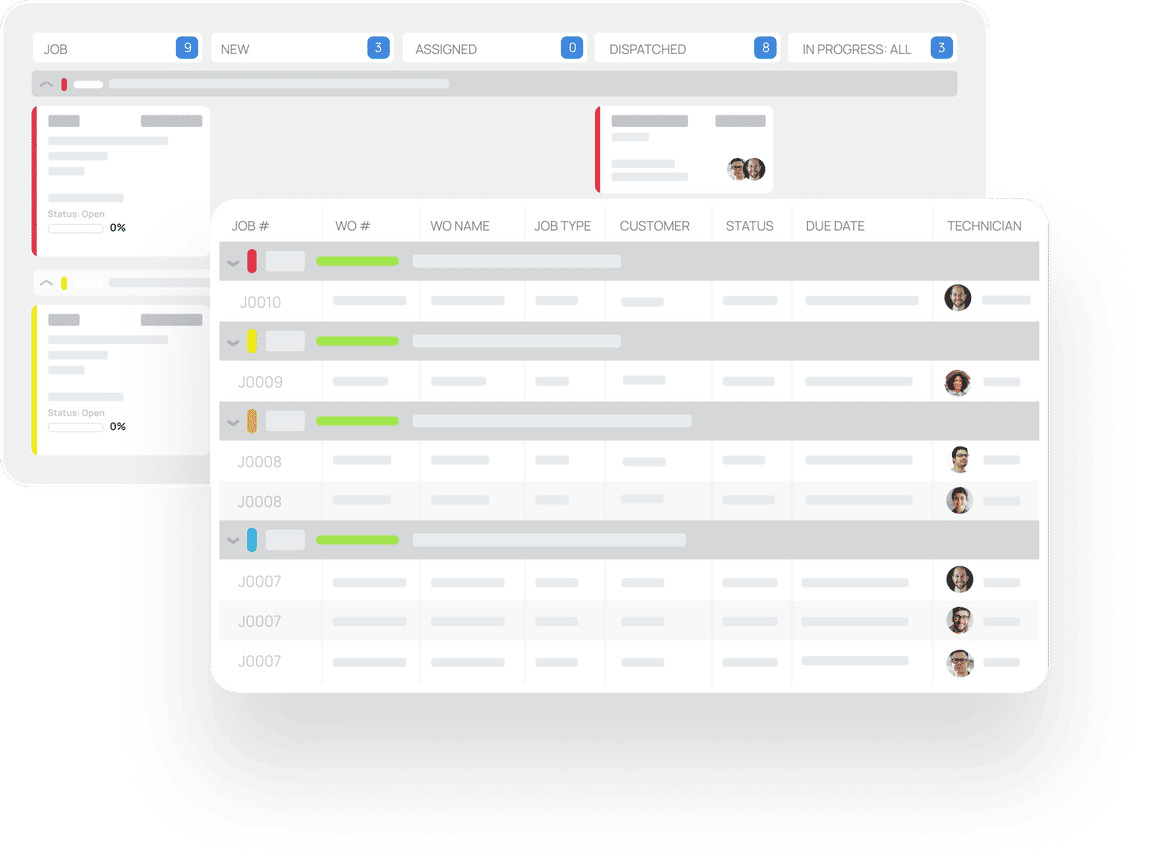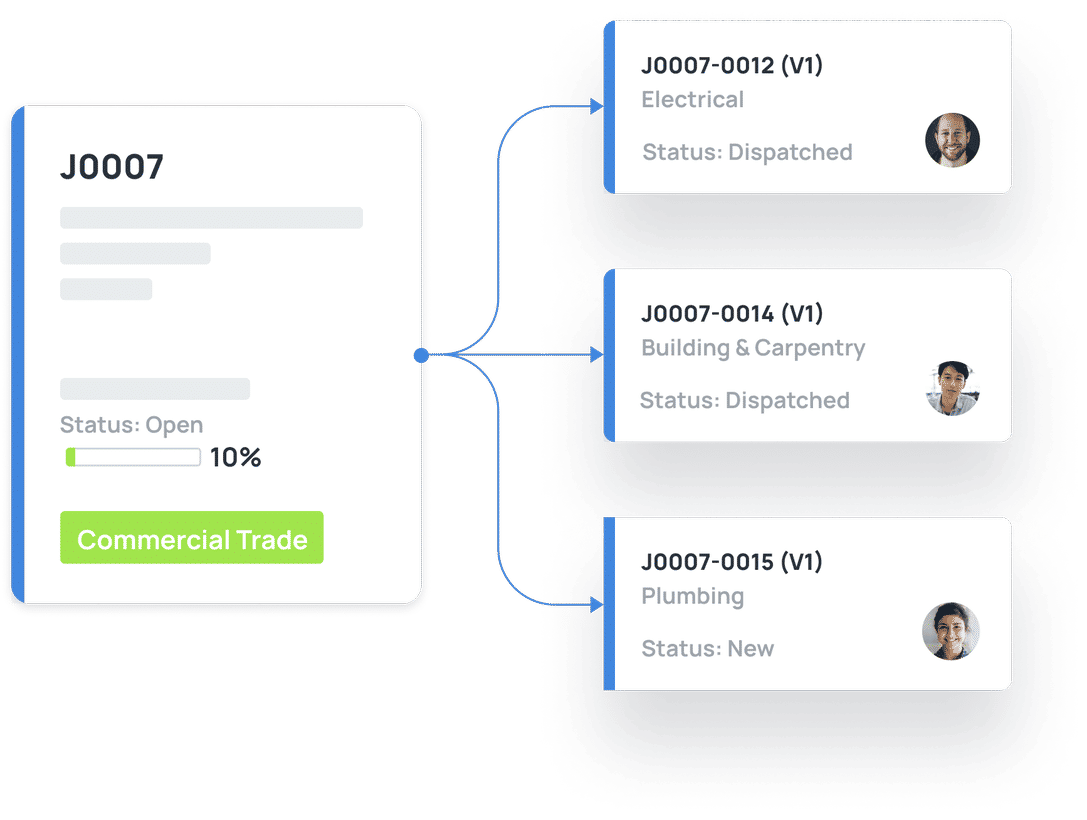 SPLIT YOUR JOBS INTO WORK ORDERS
Break jobs down into multiple work orders
Automatically break down your jobs into individual work orders based on the type of work that needs completing.
Save time with pre-configured job templates for standard jobs
Job templates are a quick way to standardise the creation of jobs that you do regularly.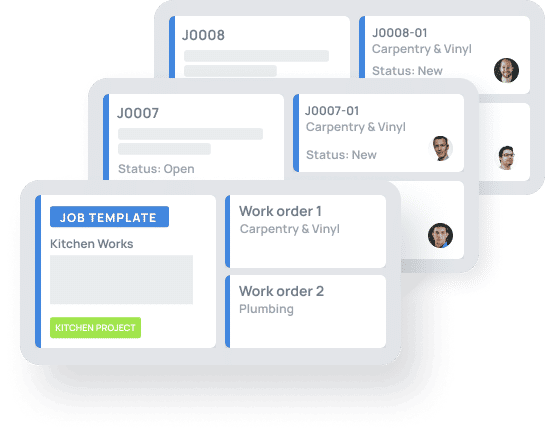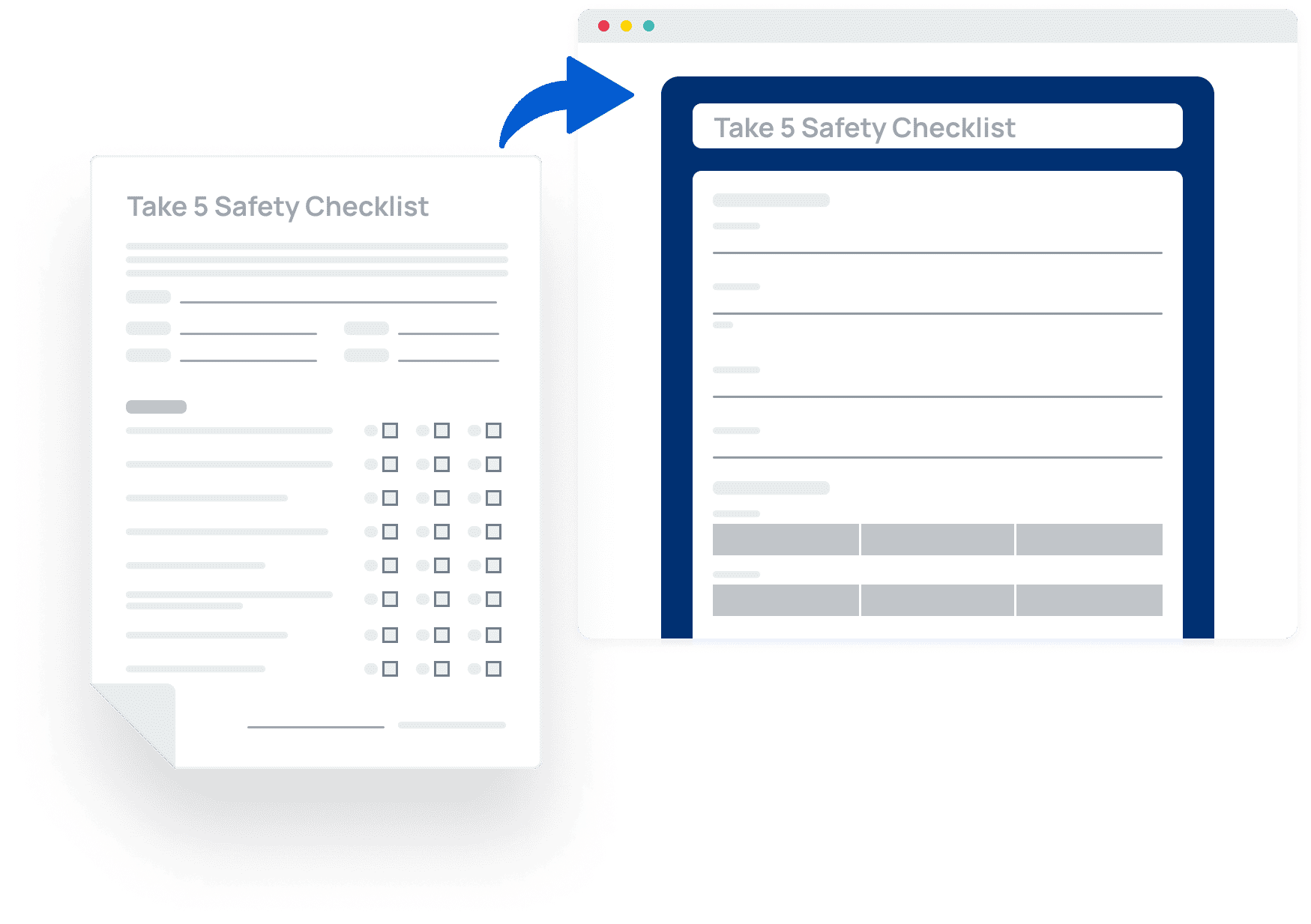 Never lose paperwork again with our easy to use drag and drop form builder
Replace manually filling and storing paperwork with our electronic form builder. Link electronic forms to jobs and have them capture all the relevant information your business needs.
Book a free job management demo that will transform your business